Part of IPMA's Surviving the Pandemic Blog Series
This is the third article based on the McKinsey white paper entitled "From Surviving to Thriving: Reimagining the Post-COVID-19 Return". In the first article, I discussed rapidly recovering revenue. In the second, how to rebuild the operations. And in this article, rethinking the organization.
Of all the recommendations in this study, this step may be the most challenging for in-plants because it requires profound "out of the box thinking". How profound? It asks you to forget everything including what worked and did not work in the past. Try to look at your business with fresh eyes– as if you were hired from the outside to turn things around.
Imagine for example, that you were hired as the change agent. If you were hired to specifically make changes, you would approach things completely differently. Instead of thinking how can I improve things, you would be thinking what can I eliminate and build that is new? Many people have seen this before when new executives are hired. They enter the company committed to a big change and make their mark. Unfortunately, too often that change is to the in-plant, but that is a story for another day.
Today you should think of yourself as that change agent. Pretend you were hired as a turnaround expert. As you look at the operation as a new hire or turnaround agent, McKinsey suggests asking: who we are, how we work, and how to grow? The article says "In a crisis what matters becomes very clear very fast." For example, who are we now and how do we provide value now?
What is critically missing?
When you walk in the door as a turnaround pro, you might ask, "What is critically missing– the presence of which would make a significant difference? What changes to staff, training, equipment or procedures help us grow the most?"
What is missing? Is it a staff person such as an estimator or outside salesperson? Often when there is no estimator, that role falls on CSRs or the manager. Already overworked, CSRs may rush through the process and not charge enough or too much. That results in either losing money or losing customers which are both serious problems. When the manager spends hours a day estimating, they have less time for managing the shop. Tim Fischer, my former colleague from NAPL, used to say, "If you're the captain of the boat and you spend all day in the engine room, who is steering the ship?"
What is missing? Is it equipment? Perhaps a new large format device capable of making face shields or floor graphics for social distancing? Obviously the last thing anyone wants to ask for during a downturn is equipment. However, what if you discover that $2500 is spent every week to outsource that product or service? Suddenly you can make the business case and increase the value of the department.
Could you be Missing a Critical Procedure?
Could a procedure be the most important thing missing? On a recent assignment with a state in-plant, the manager candidly said, "Something that would really help us is a root cause analysis procedure. All too often something goes wrong and we create a workaround, but then it happens again and again. Every month we struggle with a financial consolidation, we put a band-aid on it, but the band-aid falls off every month. I would like to fix it once and for all."
Sometimes when we see the same problem over and over (i.e. too much equipment downtime), we resign ourselves to that is just the way it is. An outsider might look at your equipment uptime and identify that it is low. For example, working with a utility in-plant, I discovered a low utilization rate of their main digital press. It was jamming nearly all day Monday morning. When the staff was asked about it, they said, "It's just a Monday problem. Like me, it doesn't like to go to work on Monday."
A maintenance program that documented every time the machine is down would have helped identify the problem. It not only jammed on Monday, but it jammed anytime paper was brought in from the storage area. The problem was a temperature issue. On Monday, the temperature in production was turned on causing increased jams and the paper storage temperature was always off.
Maintenance is often the first procedure cut when staff are cut. Perhaps the person trained to do maintenance on the equipment has been cut or, in an attempt to meet deadlines with less staff, the process is simply put on the back burner. You have to find a way to continue maintenance. If staff are not trained, consider additional training or look for out of work or retired service techs in your area looking for work.
The toughest challenge in creating a maintenance program is finding the right person. However, all too often they are hiding in plain sight. They are the only people who can set-up a folder, adjust the knife or make the glue stick. Once you find them, you outline their responsibilities which typically includes finding the manuals and following the instructions. Then you ask them to use a calendar program (Google, iCal) to schedule and hang clipboards on the equipment with forms to sign and when they are done. The only task left is having a manager inspect the clipboards to insure compliance and monitor / document as your downtime declines.
Be the Change Agent
As mentioned earlier, rethinking the organization with fresh eyes may be the toughest challenge in McKinsey's 4 steps for Survival. One idea is to pretend you are an outsider, a turnaround person who is walking in the door for the first time, and you are committed to make an immediate change. Ask yourself, "What is critically missing, the presence of which would make the most significant difference in this plant?" If you had to lose staff and are still trying to meet demand, consider the strangest of ironies. Consider – outsourcing! Could you outsource estimating, scheduling, prefight or the website?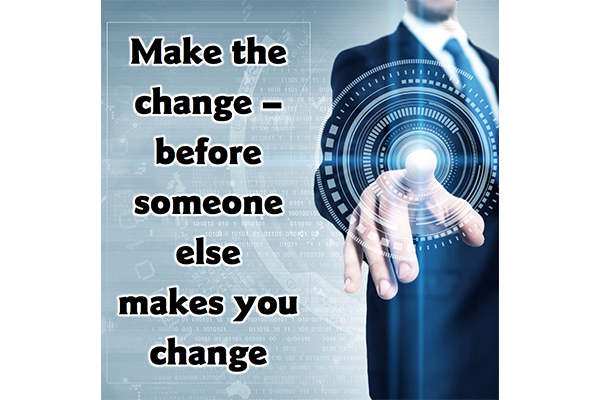 © Howie Fenton Consulting
---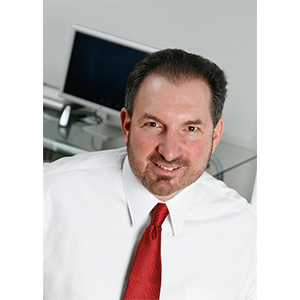 Howie Fenton is a friend to IPMA members. He is an independent consultant and trusted advisor to in-plant service providers. He helps in-plants measure and improve performance. He is always willing to talk to IPMA members at no cost and offers discounts to IPMA members for any work. For more information, call Howie at 720 872-6339 or visit HowieFentonConsulting.com.