As announced last month, IPMA's newest addition to the IPMA members-only online Community, the Ray and Catherine Chambers Resource Library, is now available for use by all IPMA members. The library, a collection of 30 years work by esteemed in-plant manager and consultant Ray Chambers, contains a wealth of valuable information and tools that can help you meet today's challenges and move your operation forward. If you have not already taken the opportunity to explore what is available to you through this collection, here's what you have in store!
Need help with Job Descriptions?
One of the most frequent posts on IPMA's Open Forum is requests from managers looking for job descriptions. Now you need look no further – the Chambers Resource Library includes 25 generic job descriptions including everything from mail clerks and bindery operators to managers and department directors. Just look in the Library for the Job Descriptions folder where you'll find them divided into Production Staff and Management sub-folders. Each job description is generic and, since they are all Word documents, you can easily modify them to meet your specific needs and requirements. Imagine the time you'll save writing job descriptions with this collection right at your fingertips! And, as a bonus, there is also a Skills Inventory sub-folder with skills and standards documents you can use to evaluate and update your current job descriptions, and develop evaluation standards for your staff.
Trying to figure out copy costs or budgeted hourly rates (BHR)?
Check out the Chambers Resource Library's Costs/Pricing folder. In the Tools/Worksheets sub-folder you will find worksheets to help you gather information to more fully understand various costs, as well as excel based tools that Ray has developed to do the math for you! Make sure to check out the Rate Setter Package – a set of instructions and 4 spreadsheets – just enter your in-plant's data and automatically calculate customized BHRs, efficiency rates and more for various production elements of your operation.
Is an in-plant assessment in your future?
The In-Plant Assessment/Evaluation folder includes Tools/Worksheets including questionnaire forms, worksheets, task lists and work plan samples to help you perform your own assessment internally, as well as proposal samples for contracting an external assessment.
Need a form or a report?
Another frequent Open Forum request, you can now find volume report samples, billing templates, on-time job reports, time sheets and more in the Forms Samples folder, as well as the various Tools, Worksheets and Sample sub-folders throughout the Chambers' Library. As with the job descriptions, they are all generic and customizable to your operation!
Tasked with writing a solicitation for external print services, managed print services or equipment?
Don't reinvent the wheel – you'll find generic RFP/RFI sample documents in the Copier/MFD Management, Managed Print Services and Outsourcing folders.
Just want to read up on various in-plant topics?
You'll find a variety of Chambers Management's articles and presentations throughout the Library on a wide variety of in-plant topics including Copier/MFD Management, Customer Satisfaction, Higher Education, In-Plant Assessment/Evaluation, Managed Print Services and Outsourcing folders to name a few. You'll also find a collection of Reference Bibliographies that will guide you to external resources that may be of interest.
Easy to find, easy to use!
Just log on to the IPMA members-only Community. Click on the Browse tab on the blue menu bar. Then click on Ray and Catherine Chambers Resource Archive in the drop-down menu. You can then use the Term/Keyword/Phrase search bar to search on a specific topic, or use the Folders menu along the left side of the page to browse within topics.
Have fun and enjoy all the great resources Ray has created and shared with all of us in IPMA!
---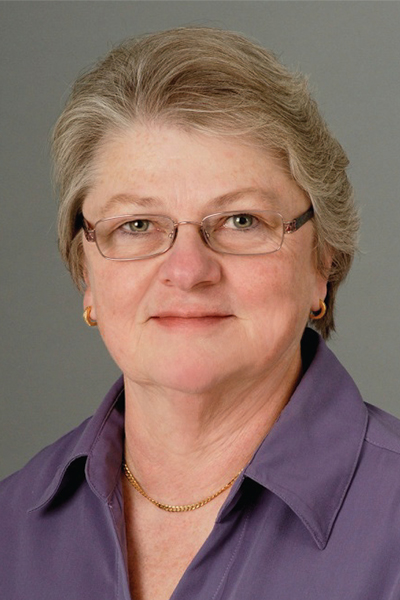 Jane Bloodworth has experience in a broad cross section of the graphic communications industry, the majority devoted to the in-plant sector. Her responsibilities have included strategic planning and implementation, sustainability initiatives, as well as production oversight. She has designed and implemented major staffing and technology change management initiatives focused on the cost-effectiveness, operational efficiency and sustainability of in-plant print and mail operations at AAA National Headquarters in Heathrow, Florida and the World Bank Group in Washington, DC.
Mostly retired, when she is not singing or gardening, Jane remains active in the industry as a writer, educator and provider of consultative services in the areas of strategic planning, technology implementation, change management, process improvement and sustainability.