Where you get your digital print finishing equipment matters. Here's why.
Finding a one-stop-shop for all of your production print and finishing needs is an essential component of the success of your in-house print shop. Many companies partner with multiple entities for their production print service and equipment as well as their digital print finishing equipment. Some built their in-house capabilities over time, others simply have always done it that way and have never considered there might be another option. Yet, there can be challenges associated with working with multiple vendors, and streamlining your processes by working with a single partner from start to finish can ensure a seamless, efficient, and more effective workflow. Let's explore how with a case study of one of our clients at the University of Wisconsin-Stevens Point.
Benefits of a single production print and finishing partner
At EO Johnson Business Technologies, we've been honored to work with UW-Stevens Point for more than 17 years. They utilize black and white and color production solutions for printing along with binding and finishing options for their production printers. Along with Standard Dynamics, the print finishing specialists of our company, we are proud to serve as a single solution vendor for them. At EO Johnson, we helped UW-Stevens Point modernize their print facility initially, and have worked with them on equipment upgrades consistently through the length of our relationship to keep them using the most current technology. Throughout that process, we focused on their needs: high quality output within their necessary timelines.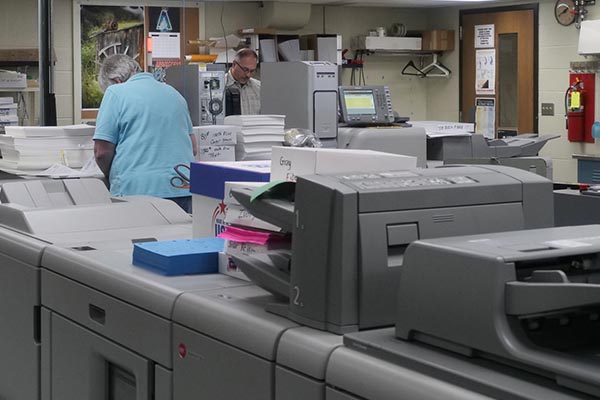 There are numerous benefits associated with partnering with a single entity for all of your production print and finishing needs for your in-house print shop, as the experts at UW-Stevens Point discovered first-hand.
A single point of contact.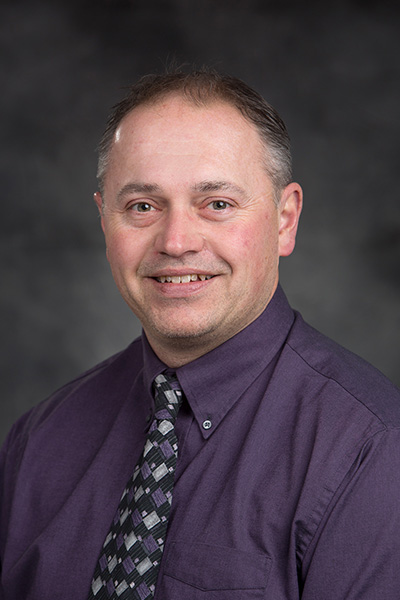 Rob Spindler, Print Director for UW-Stevens Point says working with EO Johnson has helped save time when needing service and supplies, because they can easily contact one entity online for either.
Spindler also says sourcing equipment from a single vendor improves the working relationship. "They understand our needs more thoroughly and that leads to them being able to suggest certain solutions that may work hand in hand or enhance your current equipment and work flow."
By utilizing a single point of contact for sales, support and service, you have more than just a vendor, you have a partner working with you toward achieving your specific needs and goals.
Local Service.
At EO Johnson and Standard Dynamics, we have the expertise necessary to service what we sell. And because we're where you are, we have quicker response times.
"EO Johnson has always been very quick with response to our calls. We've never been left hanging like a previous vendor had done," Spindler says.
In addition to having expertise with all brands we sell, we become familiar with the account, the people behind it and the working environment. This gets us closer to our goal: to deliver World Class customer service.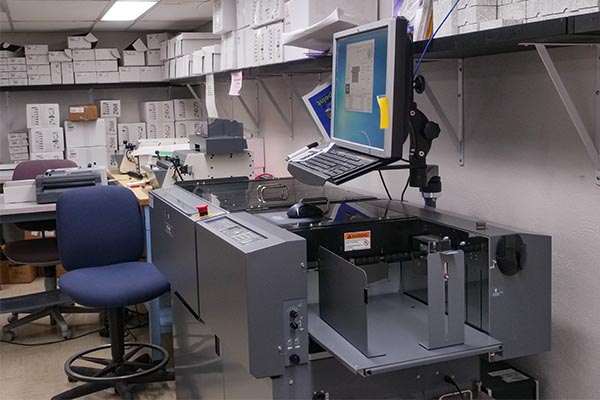 Cost Savings and efficiencies.
Our customers have access to several potential cost savings and efficiencies.
We offer flexible leasing options, as well as the option of bundling multiple pieces of equipment including finishing, wide format and more, along with print devices.
We can bundle invoices to cut down on the number of bills the customer has to process.
We can tailor an all-inclusive program through which we service every piece of equipment in your print shop for a single, flat rate.
There are other potential efficiencies as well, says Spindler, which they realized through automation. "We have experienced efficiencies with finishing equipment that we now use to touch projects less with human hands. Anytime we can automate a process and not have a person doing it or watching the machine it saves time and money. EO Johnson has been great about coming up with those kinds of solutions for us."
Spindler says they've also saved time on the front end. "Writing request for bids can be time consuming and when EO Johnson knows if something is on the NASPO contract it can be very helpful to get exactly what we need without bidding being subject to lowest bidder regardless of quality and service," he explains.
Production print and digital print finishing equipment end-to-end solutions
A single solution offers so many possibilities for your in-house print shop. For Rob Spindler, having a single go-to for their production print and digital print finishing equipment and support makes a big difference.
"I would recommend EO Johnson to others and I have many times. I think anyone looking for a 'partner' in their success instead of a cold sales experience with no support should consider EO Johnson," he says.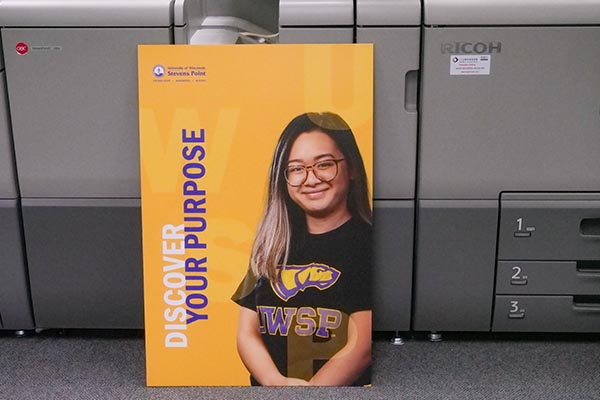 Want to know how EO Johnson and Standard Dynamics can help you? We'd like to extend to you a very special offer of a free workflow assessment. Our engineers will analyze how work is currently handled in your print environment and make recommendations based on their high level of industry knowledge and the cutting-edge technologies available today. Simply contact us via our website to set up your free workflow assessment and we can get started optimizing your production print and digital print finishing equipment and service needs.
---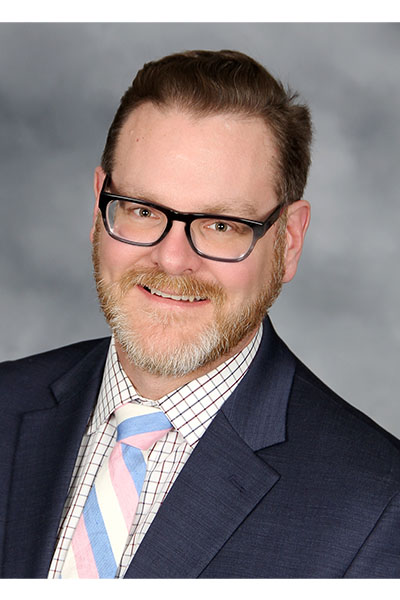 Jeff Reuter is the Director of Production Print at EO Johnson Business Technologies, based in Eau Claire, Wisconsin. He is passionate about providing World Class customer service to clients in need of digital production printing equipment and support. He has been a part of the EO Johnson family for 16 years, developing expertise in network connectivity, production sales, and production print. Prior to joining EO Johnson, Reuter worked as a submarine technician and pilot in Grand Cayman, operating submersible vessels that were capable of diving up to 1,200 feet. He also served in the U.S. Navy as a submarine satellite communications engineer including active duty in the Mediterranean theatre of operations. In addition, he was a lecturer at Stamford College in Stamford, UK, where he lectured for courses including digital and binary theory, networking and communications.