Hello In-Planters and thanks so much for inviting me to share some thoughts with you.
COVID-19 has made me think of commercial print business in a new way. It has transformed it from a marketing tool, to a crisis management tool. So many print customers, especially in the retail and restaurant space, who are in need of critical help to get reopened and properly equipped with wide format banners, safety signage and decals.
When it comes to in-plants, after you have provided the signs and graphics needed for the companies and institutions you serve, you may find yourself without much else to do. Opening up your services to the outside world may be an option, but not one you haven't heard before.
So let's go swimming in the deep end try to generate some work. Put on your anything is possible hat… you will need it! My job here is to spark some ideas; manifesting them and executing is on you.
Six Feet. Two Meters.
We have been acutely aware of the distance between us over the last few months, and that distance it isn't going away, anytime soon.
What if you could transform those empty spaces into canvases, and transform those canvases into revenue?
Where are the spaces in your places?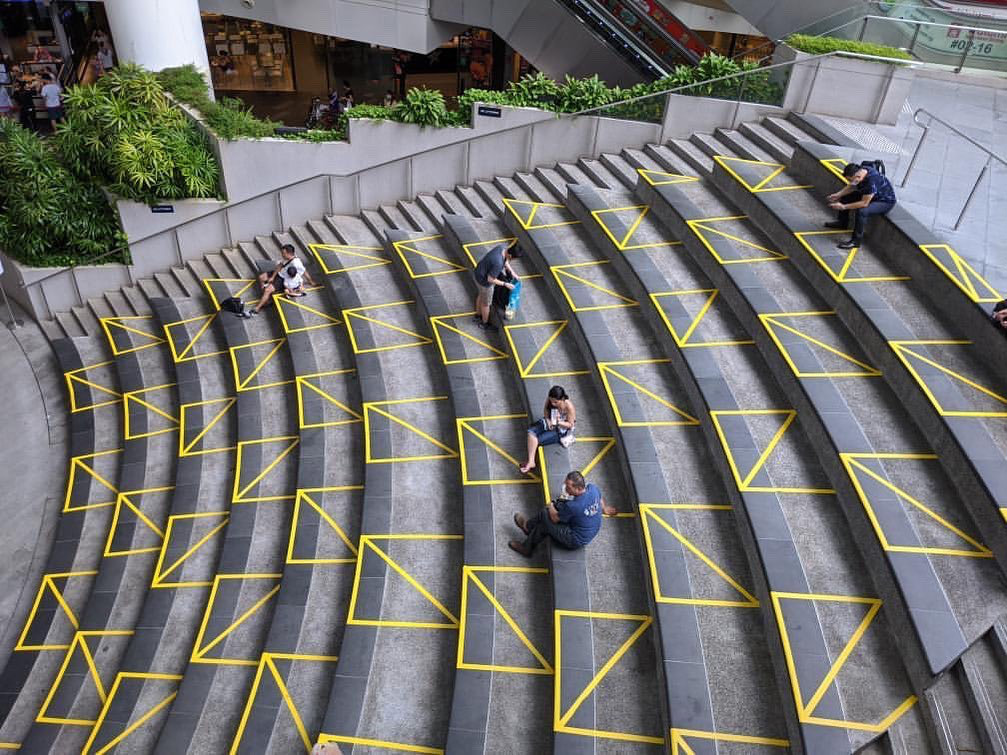 This is an atrium in a mall. In their crisis they solved distancing with yellow tape. I see spaces for an art project, or a way for the mall to generate revenue by having stores sponsor those spaces, or the outside community. It's print, graphics are removable, this can be recurring print (and mall) revenue. Now take the idea, and apply it to your spaces.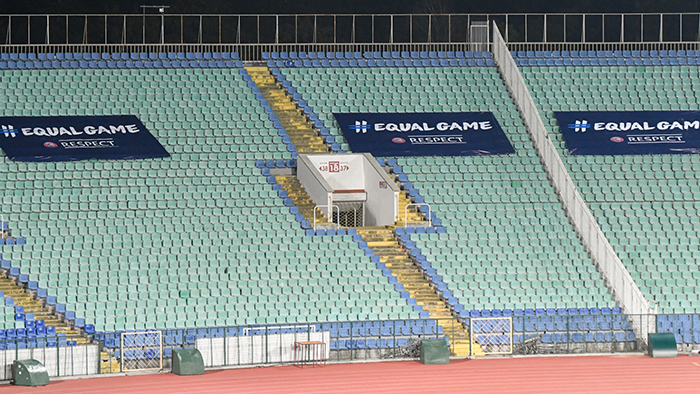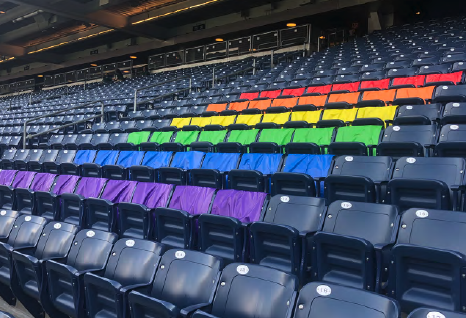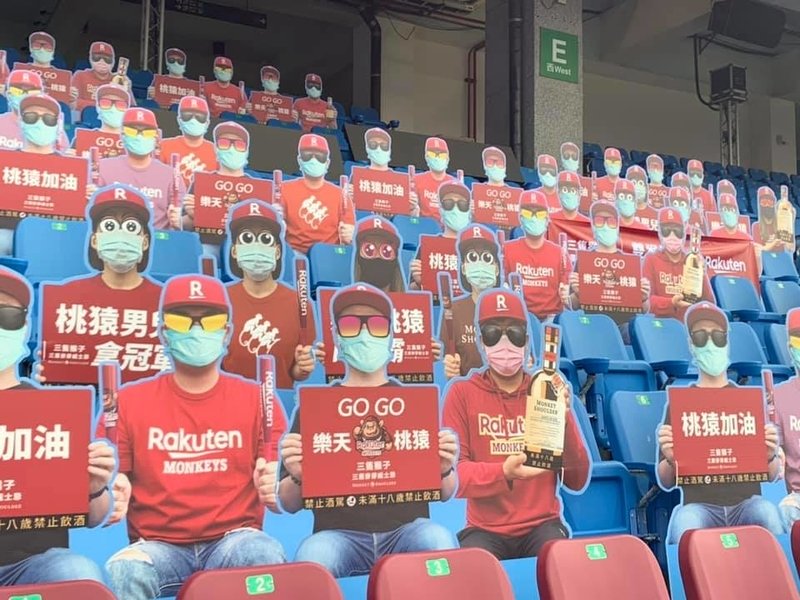 This is a stadium. Empty seats are canvases. Empty seats are opportunities to help stadium sponsors get more exposure. Cut-out's of people holding products, letting fans sponsor a cut-out of themselves or a player or famous alumni to sit in stands, hang sponsored banners across rows of empty seats. It may be a while before fans are in the stands from elementary school through University and beyond to all of the professionals stadiums. Take the idea, apply where you can.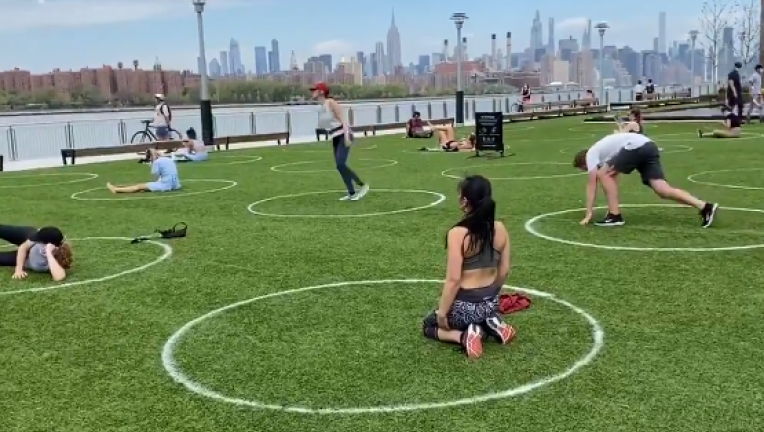 This is a park. Circles were created for distancing. What if the circles had a purpose? Think of each circle as an exercise station, a yoga pose, a brief lesson in related history or a foreign language. What if each circle was a discussion topic? Print plays a role in all of that. Find your outdoor spaces, make them something special.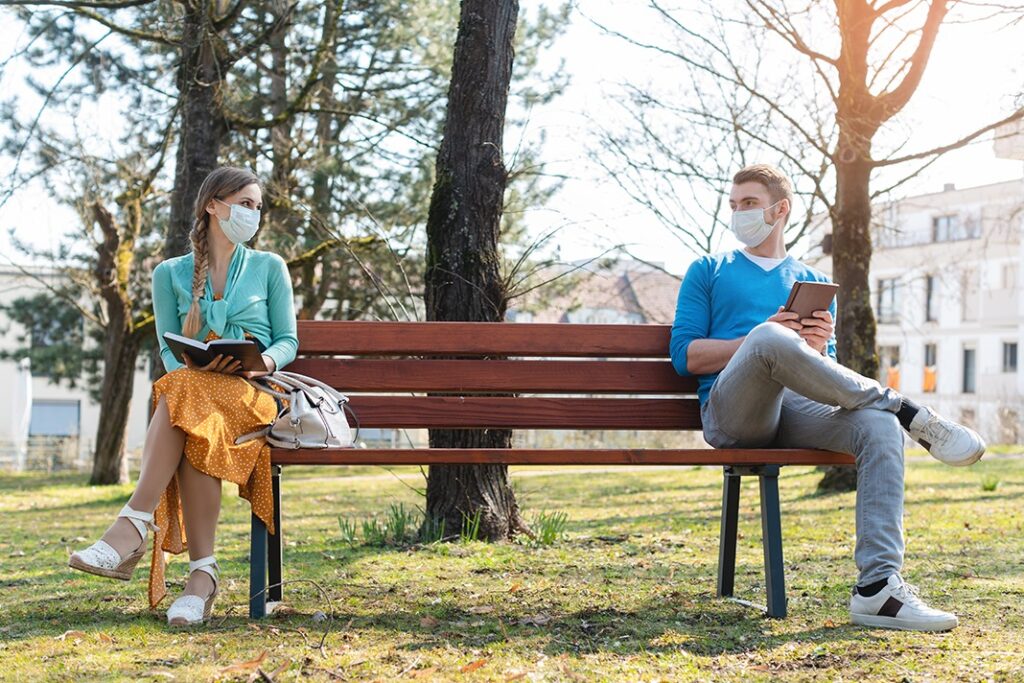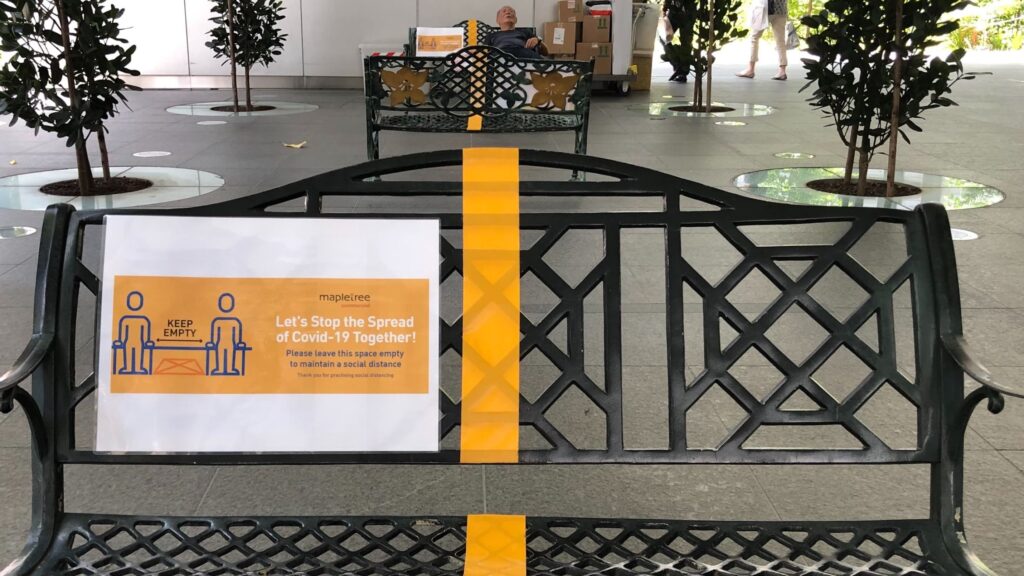 This is a bench. Half of it is now a billboard. It can be used in so many ways depending on where your open seating spaces are. Sponsored trivia questions or fun facts, a QR code that leads to information about an upcoming event, or a short story commissioned by a sponsor. There are no limits. Find your seating spaces, sit down and get creative.
If you do serve the outside community or are looking for more ideas to generate some business, listen to my webinar, Reinvention in Recovery.
Good luck everyone… Print Long and Prosper!
---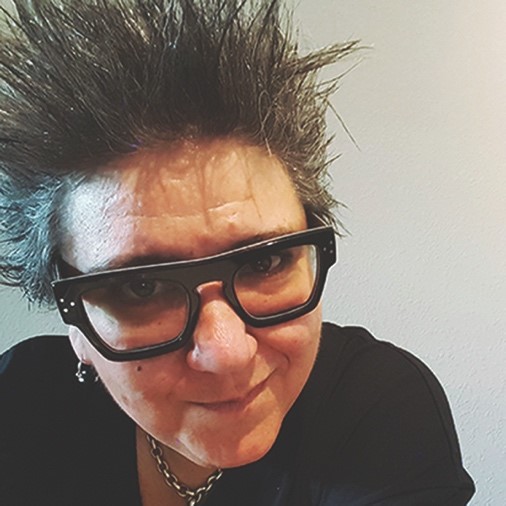 Deborah Corn is the Intergalactic Ambassador to The Printerverse, providing printspiration and resources to print and marketing professionals through her website, PrintMediaCentr.com. She has 25+ years of experience working in advertising as a Print Producer and now works behind the scenes with printers, suppliers and industry organizations helping them create meaningful relationships with customers and members, and achieve success with their social media, content marketing, event marketing and sales endeavors.