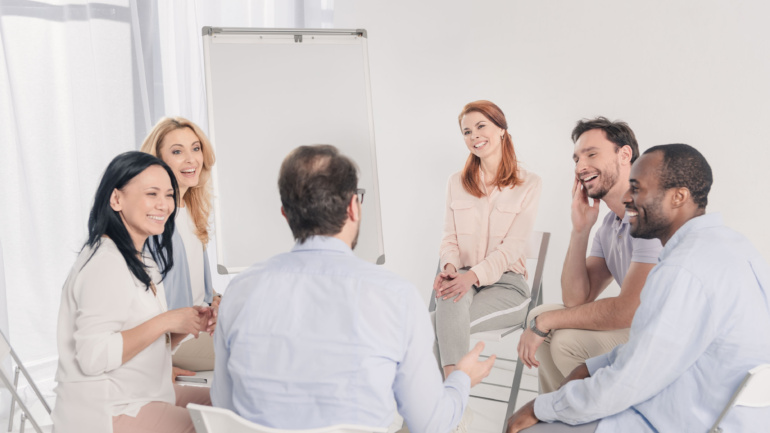 In our personal and professional lives, teamwork comes in many forms. From group assignments and project management at work to social and family planning at home, we often need to work together better. No matter what the context, all teamwork has something in common: the three types of behavior that people exhibit while working in a group.
Generally, when working on a team, people are either task-oriented or relationship-focused, both of which are positive roles. Or, they are anti-group which includes a variety of negative behaviors.
By understanding these three teamwork types you can learn more about how you and others interact on a team, and as a result, work together better.
TEAMWORK TYPE: TASK-ORIENTED
People who gravitate to this positive teamwork type focus on helping the group reach its goal. If you are task-oriented, you may excel at:
Initiating group discussion
Keeping the group on track
Delegating responsibility
Sharing information
Asking questions and seeking input
However, task-oriented team members may need help focusing on the people part of the project, rather than the task. If that's the case, then relationship-focused—the second teamwork type—can help.
TEAMWORK TYPE: PEOPLE/RELATIONSHIP FOCUSED
The people in this teamwork type care about each team member's feelings and the overall harmony of the group. If your teamwork preference is people/relationship-focused, you are likely to give your attention to:
Making sure everyone is heard
Clarifying comments
Mediating conflict
Praising and encouraging others
Celebrating successes
Like task-oriented individuals, this teamwork type also has some shortcomings. People/relationship-focused team members may be unable to make a difficult decision or take charge of the team's tasks. In those instances, group members who exhibit task-oriented teamwork behavior can help balance the dynamic.
TEAMWORK TYPE: ANTI-GROUP
People in this group focus on themselves and their agenda, neither of which will move a team forward in a positive way. Therefore, you may need to check yourself to make sure you're not demonstrating any of the following negative behaviors:
Naysaying and sarcasm
Dominating the discussion with a personal agenda
Diverting from the task
Present but not engaged
Multi-tasking to the point of distraction
While it's essential to correct divisive and distracting behavior quickly, you can also learn from the negative feeling of being disengaged and turn it into a positive.
For example, if you are unhappy with the action the group is taking, this might prompt you to examine your concerns more closely. Then, you can express them positively to ensure the group isn't overlooking a critical issue. In the role of "devil's advocate," you might even help other team members become aware of important issues that need to be addressed by the group.
As you think about the roles, remember that it's even possible to shift between types while working on a team. Next time you're asked to work on a team, consider what type of role you want to play and observe how the rest of the group interacts. Be prepared to adapt and play the role most needed by the group as the project proceeds. The key is awareness of these roles. Now that you know about these ever-present teamwork types, you can work together better and you may never see groups the same way again!
---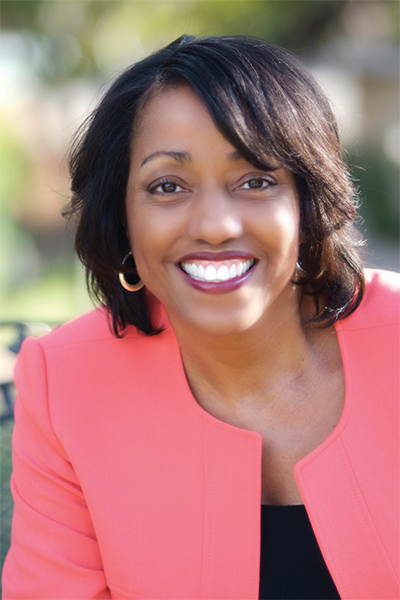 Sarita Maybin is an international speaker, communication expert and author whose audiences have fun learning how to stay positive, constructively confront tough communication situations and work together better.
During her 20+ years as a speaker, Sarita has spoken in ALL 50 states as well as Puerto Rico, Mexico, Jamaica, Canada, England, Asia, Iceland…and on the prestigious TEDx stage. Her clients include Hewlett Packard, Kaiser Permanente, Los Angeles County, Department of the Navy and University of California, among others.
Ms. Maybin is one of IPMA's 2020 Conference keynotes. She will be presenting "If You Can't Say Something Nice, What DO You Say?: Practical Solutions for Working Together Better" at IPMA's 2020 Perfect Vision Conference in Bonita Springs, Florida.