KEARNEY, MO—Kelly Hogg, Director of Printing and Copying Services at the University of Virginia has been elected In-plant Printing and Mailing Association's (IPMA) President-Elect.  Kelly assumed this position January 1, 2019, after serving on the IPMA International Board of Directors as Member At-Large for the past two years. The election was held in October, 2018.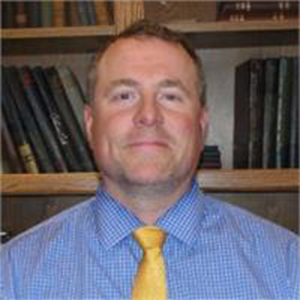 Kelly has more than 28 years of experience in the graphics and printing industry and holds a bachelor's degree from Virginia Commonwealth University in Painting and Printmaking. He has been an active member of IPMA since 1998, attending his first conference in Norfolk, VA. For the past four years, Kelly has also served as a board member of the local Printing Industries of America, Printing and Graphics Association Mid-Atlantic, in Columbia, MD.
Kelly assumes this role on the IPMA International Board of Directors after Sherri Isbell was moved to International President. The Board will appoint a replacement for the Member-At-Large position at its January meeting.
Kelly said, "IPMA has been an important organization to me in my career, from the many learning opportunities to grow not only as a manager, but also as an individual, to meeting so many fantastic people who I respect and value for their knowledge and friendship. Having been a member for many years, to serve as President-Elect is a special honor. The organization has had many wonderfully dedicated Presidents who have set a high standard in support of IPMA and its members that I look forward to continuing."
Founded in 1964, the In-Plant Printing and Mailing Association is the only professional association dedicated exclusively to meet the needs of all segments' in-house printers and mailers. The more than 700 members of IPMA are managers and directors from in-plant printing and mailing facilities throughout the United States. IPMA is headquartered in Kearney, MO.