The most important leadership focus in today's workplace is on culture. The focus on culture has shifted from thinking about employee satisfaction to employee engagement to now employee fulfillment and belonging. In the age of employee satisfaction, companies strived to remove workplace inefficiencies to affect the productivity of the workplace. The information economy shifted the focus from satisfaction to engagement where knowledge was a part of the innovation process, and the priority was to recognize employee talents and maximize their contributions. We are now in the age of purpose with a focus on meaning and making a difference on the job. The discussions have moved toward the "whole person" and how they are included and feel a sense of purpose at work. Employee fulfillment and belonging have set the new standard for workplace culture.
How do we create a workplace culture that employees want to be a part of and contribute to for optimal success? It is imperative that leaders ensure the roles within the organization bring more than just a job feeling to the employees. Employees are looking for more from their work experience and specifically wanting meaning and personal fulfillment on the job. There are three key ingredients to employee fulfillment and belonging. The first ingredient is relationships and how the organization helps employees develop strong caring relationships within the work unit, on teams, and in departments.
The second ingredient is impact and the emphasis an employer gives to how employees are making an impact while at work. It is important for all roles within the organization to be connected to the mission and ultimately see how the work assigned to that role is helping to achieve the company mission. Employees now need to know that their work matters, and that the organization supports them as they navigate at-home childcare responsibilities, increased health risks, and a weakened economy. Getting to know employees on an indidivual basis is key to creating fulfillment within the workforce culture.
The third ingredient is growth. Employees want to be a part of an organization that dedicates resources to developing the workforce. Learning and development are key factors in employees feeling valued and a part of the future of the organization. Creating a culture where there are shared beliefs and norms help employees shape how they work together and connect to one another across functions. There are specific skills that employers have indicated are critical for success in the future. Some of those skills are critical thinking, growth mindset and continuous improvement, resiliency, curiosity, digital fluency, and supervisors mastering the skill of coaching. The concentration on employee development provides employees with a sense of preparation for future roles and develops a talent pipeline for the future success and sustainability of the organization.
Employee fulfillment and belonging are outcomes of a strong, connected, purpose filled culture. Conducting an organizational network analysis is helpful when trying to understand how information is communicated throughout the agency. When employees feel informed and in the loop, they are much more likely to be fulfilled in their roles and their productivity increases because they feel like they belong to something bigger than themselves. It is the "greater good" sense of belonging that contributes to employees having purpose at work. ​Visualizing and analyzing formal and informal relationships throughout the organization can help leaders form communication strategies that leverage the organic exchange of information, thereby helping employees become more informed and the business more effective. People's attitudes toward work have changed due to their experiences during the pandemic. After a year spent working differently than before, many have recalibrated the expectations they have of employers and the priorities they have for themselves. Employers cannot ignore these trends and in order to stay competitive, employers must respond to employee needs and wants by creating a go-to-workplace culture that recognizes relationships, impact, and growth are essential for fulfillment and belonging.
---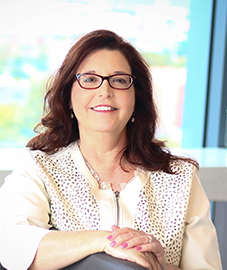 Trish "Doc" Holliday is an educator, international keynote speaker, workshop facilitator, and leadership executive coach who helps professionals be perceived as the talented, confident, creative leaders they truly are. She is a dynamic human resources leader who is passionate about learning. Trish believes in a culture that promotes engagement, encourages retention, and provides development for all employees, positioning the organization as a learning organization.
Trish is founding partner of the HR consulting company, Holliday│Kenning. She has extensive experience in the human resources industry with a special focus on strategy and leader development. She provides leaders in the private and public sectors with an organizational playbook that focuses on growing leaders and driving performance. Trish serves on various non-profit and academic boards and enjoys giving back to the community. As an alum of Leadership Tennessee, Leadership Middle Tennessee, and Young Leaders of Nashville, Trish has a passion for non-profits and is a founding board member of the non-profit organization, Impact Nashville. Trish is Director elect for the Tennessee Society of Human Resources State Council and Board Chair elect for the nonprofit organization, Disability Rights of Tennessee.
From her days in fulltime ministry, in the Appalachian missionary field, and her work in government, private sector, nonprofits, and education, she has found enormous joy in helping people become their best selves and organizations to reach optimal performance.