The only professional association dedicated exclusively to the needs of all in-house corporate publishing, printing, and distribution professionals.
January 5, 2021
KEARNEY, MO—Effective December 31, 2020, In-Plant Printing and Mailing Association's (IPMA) International President Sherri Isbell completed her two-year term as President. Sherri will now serve a two-year term as Past President of the IPMA Board of Directors.
Sherri Isbell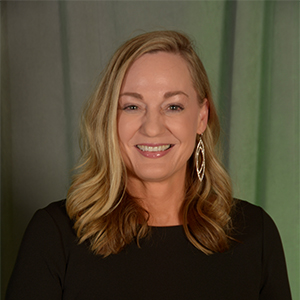 Sherri has served as President of IPMA for the past two years. She has been an active member of IPMA on the national and local level for many years. In addition to President-Elect, she held the board position of Membership Representative, served as Central Oklahoma's chapter President for several years while also serving as National Conference Chair and was awarded Outstanding IPMA Contributor in 2013.
Sherri has been the Associate Director at the University of Oklahoma Printing and Mailing Services for years and is also an OU graduate. In 1998, she received certification in the Society for Service Professionals in Printing. Sherri earned IPMA's Certified Graphic Communications Manager (CGCM) honor in 2000, has re-certified twice and became a Certified Mail Manager (CMM) is 2019. She is on the advisory board for two different area technology centers and serves as a graphic design industry mentorship program leader in Oklahoma.
"It has been an honor to serve as your IPMA President. I attacked this role with the intention of making a difference within our association while advancing our mission. We have accomplished this and more with unprecedented attendance at the 2019 conference in Louisville, KY to uncharted new territory by unveiling our virtual webinar series conference in 2020. IPMA's ongoing commitment to education and networking are paramount as we work diligently to strengthen the in-plant model.
Please join me in thanking our prior President, Dwayne Magee, for contributions to the board during his six-year term. I truly appreciate his support and friendship while serving IPMA. As I make my exit as President and move into the Past President position, I welcome Kelly Hogg as the new leader. Kelly will provide the leadership that will continue to make our organization flourish. We will remain successful and handle any challenges his new term will bring.
Our membership consists of the strongest in-plants in the country. We all have different leadership styles and come from varying sectors of the in-plant community. This makes IPMA the undisputed leader in our industry. We will continue to use the knowledge and talent of our members to further strengthen this association.
My time on the board has enabled me to fully understand that IPMA is about giving. Giving and sharing of one's expertise, passion, talent, and experience. I look forward to my new role and will continue to support this organization with our incredible group of board members and staff," said Sherri Isbell, Past President, IPMA Board of Directors.
About IPMA
Founded in 1964, the In-Plant Printing and Mailing Association (IPMA) is the only professional association dedicated exclusively to meet the needs of all segments' in-house printers and mailers. The more than 700 members of IPMA are managers and directors from in-plant printing and mailing facilities throughout the United States. IPMA is headquartered in Kearney, MO. For more information, visit www.ipma.org and follow IPMA on Twitter, Facebook, YouTube, and Instagram.