The largest In-Plant event for all sectors of the In-Plant industry print and mail.
December 2, 2019
Kearney, MO –The In-Plant Printing and Mailing Association (IPMA) is pleased to announce that Joe Morgan will keynote its 2020 Perfect Vision educational conference June 7-11, 2020 at the Hyatt Regency Coconut Point in Bonita Springs, Florida. IPMA's conference is the largest In-Plant event for all segments of the industry and brings In-Plant print and mail professionals together for education, a vendor fair, industry awards, an In-Plant tour, and more. Registration is now open, and an early bird discount is available until December 15, 2019. Visit https://ipma.org/ipma-2020-conference/ for details.
Mr. Morgan will present, " Let's Go! Clarity, Alignment & Inspiration." His keynote will show attendees how to get their team fired up to make a difference as they position their print operation as a value center for the business. He will discuss the benefits of getting the right team in place, succession planning, relentless pursuit of the customer experience and gaining alignment as a catalyst for performance.
"We can only GO when our teams feel safe, if they are inspired by the direction we are headed and have a say in how we get there," said Joe Morgan.
"Joe Morgan is a visionary and leader in the printing industry. His insight and expertise will give attendees knowledge to improve their service to their parent companies. IPMA is thrilled to have Joe join us at IPMA 2020 in Bonita Spring, FL," said Mike Loyd, Executive Director, IPMA.
About Joe Morgan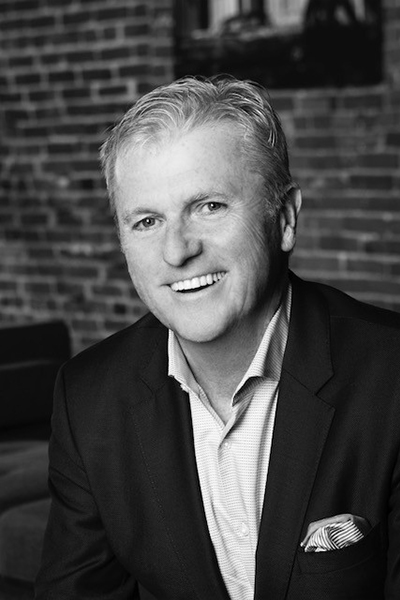 Joe believes that if you are relentless in building the right environment for people, then extraordinary outcomes can result. People and curiosity are always at the core of his leadership approach. Having spent his career serving as a CEO or Member of the Board for large public as well as start-up and growth companies, Joe brings a wealth of experience and demonstrated leadership in transformational business environments. He has been successful in driving value and achieving strategic growth objectives in many industry sectors, including service, technology, and manufacturing. Joe has a proven track record for improving performance by integrating the strategy, culture, and customer within an operational framework. At siY, Joe spends his time advising the "C-Suite" on strategy, operational alignment, customer focus and the people of the business. A frequent speaker and facilitator; Joe brings high energy, a wide range of insights and humor that create a spark .
In 2016, he founded siY, LLC (Be safe. Be Inspired. Be YOU), a company that helps leaders achieve strategic objectives in an environment where people can thrive.
Safety and health are always at the top of his agendas with clients.
Corporate experience: FLEXcon, Sony Chemicals Corp., eflatbed.com, Standard Register Corporation, Uniguest
Education: MBA, Clark University; BS, Worcester Polytechnic Institute; BA, College of the Holy Cross.
Contact:
m: 937-901-6691
joe.morgan@safeinspiredyou.com
https://www.linkedin.com/in/joe-morgan-0311b51/
About IPMA
Founded in 1964, the In-Plant Printing and Mailing Association (IPMA) is the only professional association dedicated exclusively to meet the needs of all segments' in-house printers and mailers. The more than 700 members of IPMA are managers and directors from in-plant printing and mailing facilities throughout the United States. IPMA is headquartered in Kearney, MO. For more information, visit www.ipma.org and follow IPMA on Twitter, Facebook, YouTube, and Instagram.