Congratulations to the Church of Scientology International for winning the In-Print Awards Best of Show, Offset for their Castle Kyalami Catalog.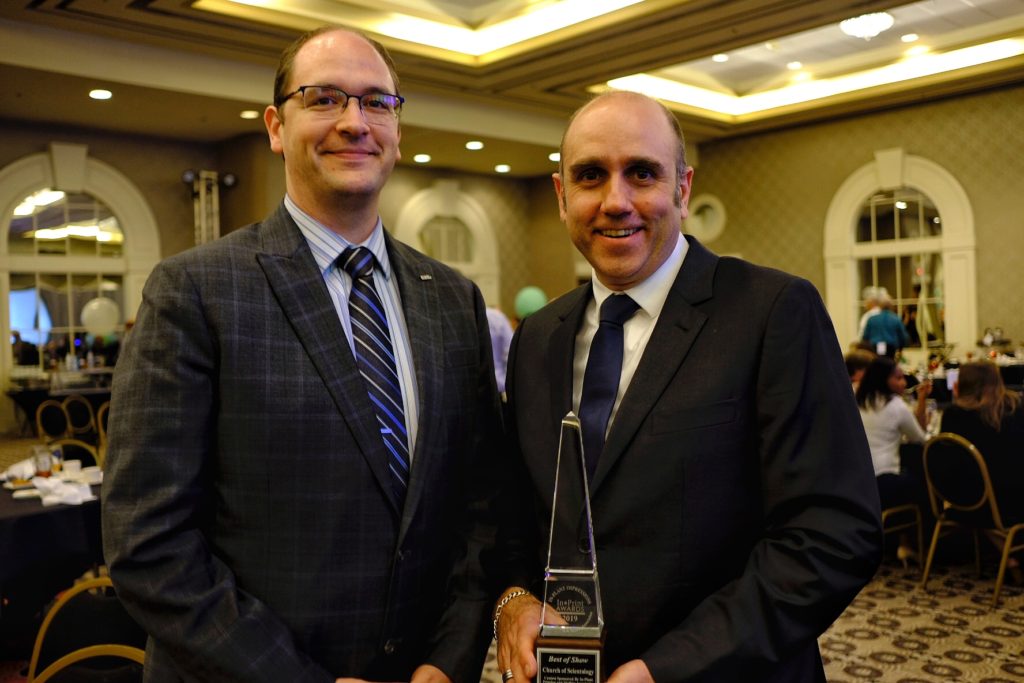 In Jud's words,
"It truly is an honor to win Best of Show at this year's In Print Awards.

All of us here at the Church of Scientology couldn't be more proud to be honored by the IPMA and In Plant Impressions.
This award represents a tremendous amount of hard work, team work and dedication by our entire team and each and everyone one of us shares in this recognition.

Thank you to the IPMA and In Plant Impressions for always being there for us and for this great acknowledgement. The help and support that they have provided plays a major part in our success.

This award will be proudly and prominently displayed for all to see."
This was one of the six pieces submitted by the Church of Scientology that received In-Print Awards, in addition to Best of Show. Jud was also honored with an IPMA Outstanding Contributor Award and the Church of Scientology International Dissemination and Distribution Center, managed by Joel Beaton, was named IPMA Mail Center of the year.