July 8, 2021
Kearney, MO – Congratulations Kimberly Phipps, Printing and Postal Services Department at Missouri State University, for earning recognition from the In-Plant Printing and Mailing Association (IPMA) by achieving the designation of Certified Graphic Communications Manager (CGCM). The CGCM credential is the highest honor of professional achievement available for in-house print managers. With her new CGCM, she joins IPMA's prestigious Franklin Stamp and Ink Society.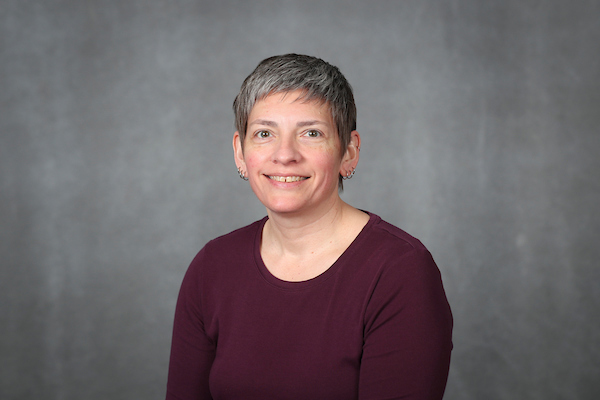 Kim is in the Printing and Postal Services Department at Missouri State University. Her interest in printing started in the 90's while working in the Graphic Arts Engineering department at Hallmark Cards, Inc. and has continued to grow during her years at MSU Printing and Postal Services. Where she has worked on improving processes for customers by being involved in the transition to online ordering in printing and in the implementation of an online package tracking system on the postal side.
Kim collaborated as part of a multi-department team that succeeded in achieving the recruitment goals set forth by the strategic enrollment management plan for the 2020-2021 school year.
Kim loves spending time with her two children and hopes to do some travelling in the years ahead.
She joins nearly 400 men and women in the corporate publishing profession to have earned the prestigious CGCM designation.
About the Certified Graphic Communications Manager (CGCM) Certification
IPMA's Certified Graphic Communications (CGCM) Manager certification is the professional standard of proficiency for the in-house graphic arts and printing management profession. Its objectives are:
Encourage professional growth and attainment of technical and managerial knowledge.
Create a positive image and advance the stature of effective in-house graphic communications managers.
Emphasize the knowledge and expertise required to excel in the in-house graphic communications management field.
Identify, through the CGCM designation, those managers who have attained a high level of competence and professionalism.
Certification requirements include a minimum of 5 years in graphic communications management and current employment in an in-plant, displaying high moral character and an attitude of professionalism, and passing an in-depth examination covering both the business and technical aspects of in-house printing.
About IPMA
Founded in 1964, the In-Plant Printing and Mailing Association (IPMA) is the only professional association dedicated exclusively to meet the needs of all segments' in-house printers and mailers. The more than 700 members of IPMA are managers and directors from in-plant printing and mailing facilities throughout the United States. IPMA is headquartered in Kearney, MO. For more information, visit www.ipma.org and follow IPMA on Twitter, Facebook, YouTube, and Instagram.