In the July 2021 article of the Graphic Communication Advisors Group (GCAG), well known industry expert Howie Fenton, principal of Howie Fenton Consulting, shares strategies for companies to cope with the anticipated continuation of the pandemic. His article is entitled, "Seven Survival Best Practices From Business Downturns—Lessons learned from the pandemic that will help for tomorrow's planning,"
Fenton, a frequent consultant, writer, and speaker on matters of printing industry management advises on steps to take should the DELTA variant of the pandemic persist through the remainder of this year and possibly beyond. His full article appears via the following link.
https://hrlsite.files.wordpress.com/2021/07/howie-fenton-gcag-article-edited-and-formatted-final.pdf
Fenton covers: Quantifying a staff reduction plan for volume declines; how to reduce staff but respond to peak demand with a call staff strategy; using cross-training to reduce staff; how to shift from "firefighting" to "fire prevention" to reduce rework; overcoming bottlenecks; automation; and telecommuting options.
Harvey Levenson, Cal Poly Professor Emeritus and coordinator of the GCAG, said: "Howie Fenton provides compelling details covering each of his recommended survival practices. What is significant is that his information is current and comes from what he learned from the impact of the pandemic on our industry. What is particularly important about Howie's advice is that it now appears that the pandemic, and its DELTA variant, is not soon going away. I suggest that all who have dealt with doing business during these trying times carefully consider Howie's recommendations."
The article is the eighth in the first-year series of the Graphic Communication Advisory Group (https://hrlevenson.wixsite.com/gcag), and will appear in an annual journal early in 2022.
About Howie Fenton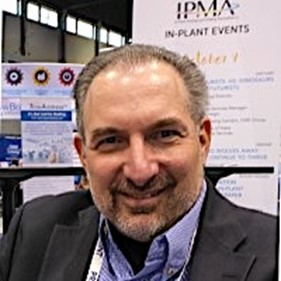 Howie Fenton has helped over 100 commercial printers and in-plant service providers for 30 years. He uses analytics and metrics to analyze performance and improve financial and operational effectiveness. Howie's knowledge of hardware, software, process improvement, and best practices allows him to reduce costs, minimize "pain points," and reduce turnaround time. Howie says, "I have never worked with a company in which I could not increase their productivity."
Howie Fenton, 720 872-6339, howiemfenton@gmail.com, www.HowieFentonConsulting.com
About the Graphic Communication Advisors Group
The Raymond J. Prince Graphic Communication Advisors Group (GCAG) is a team of specialists and experts accessible to the printing, publishing, packaging, and related communities. The group provides fresh, outside perspectives representing a broad range of experiences and a long-term commitment to all facets of the graphic arts industries. Many of the GCAG consultants and practitioners are printing industry "household names" and best-known managers, technologists, scientists, researchers, authors, and Expert Witnesses. They bring the power of their deep expertise and problem-solving acumen to bear on training and solving difficult problems. See: (https://hrlevenson.wixsite.com/gcag)

---