Esteemed In-Plant consultant donates collection of life's work to IPMA.
November 15, 2019
Kearney, MO –The In-Plant Printing and Mailing Association (IPMA) is pleased to announce that the Ray and Catherine Chambers Resource Library is now available to IPMA members through IPMA's members-only online Community. Donated by esteemed In-Plant consultant Ray Chambers, the searchable archive houses work spanning thirty years of In-Plant related research. Additional materials are available upon request through IPMA headquarters.
Mike Loyd, Executive Director IPMA said, "Ray Chambers has graciously donated all his research from a lifetime in in-plant print management to IPMA. The information is still viable in most cases, and can help even the most experienced manager. IPMA is forever grateful to Ray for his generous gift, and this will only cement his status as a legend in our industry. I hope all our members take the time to peruse the database and see what can benefit their operations. Ray has been such a great friend and mentor to many in our business, and this archive will continue his giving-back. Thank you, Ray!"
About Ray Chambers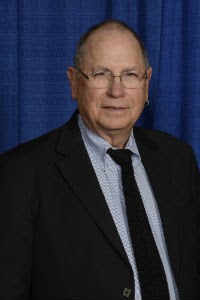 Ray A. Chambers, CGCM, MBA, has invested over thirty years managing and directing printing plants, copy centers, mail centers, and award-winning document management facilities in higher education and state and local government. He has worked with digital and traditional (offset) workflows, electronic design, and vendor relations; and he consults with leaders in higher education across the country. Chambers is co-founder and CEO of the Chambers Management Group, an extremely successful management-consulting firm for mailing and printing in-plants in the education space, and works with K-12 and higher education administrators to help them improve operational efficiency and reduce the costs of document systems by establishing centralized copier management programs.
About IPMA
Founded in 1964, the In-Plant Printing and Mailing Association (IPMA) is the only professional association dedicated exclusively to meet the needs of all segments' in-house printers and mailers. The more than 700 members of IPMA are managers and directors from in-plant printing and mailing facilities throughout the United States. IPMA is headquartered in Kearney, MO. For more information, visit www.ipma.org and follow IPMA on Twitter, Facebook, YouTube, and Instagram.