The only professional association dedicated exclusively to the needs of all in-house corporate publishing, printing, and distribution professionals.
August 1, 2020
Kearney, MO – The In-Plant Printing and Mailing Association (IPMA) is pleased to announce the hiring of Theresa Hatcher as its new Manager, Events and Resources, effective Aug. 1, 2020.
Theresa's duties will be to expand IPMA's existing library of resources, support IPMA's events, including vendor events, and manage special projects as assigned.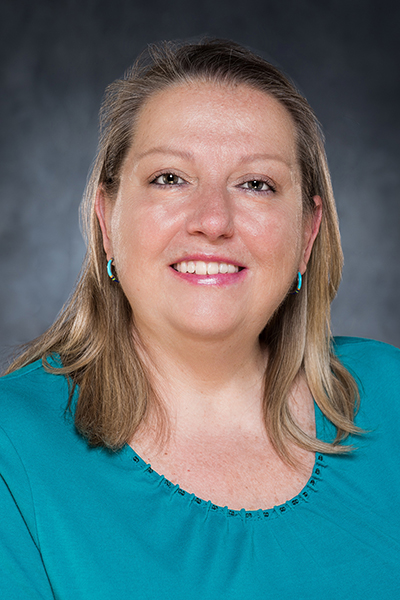 Theresa Hatcher
Theresa Hatcher has been part of the University in-plant community for 41 years, beginning her career in 1979 as a typesetter at University of Arkansas Printing Services. During her 37 years with the UofA, she held various positions including prepress supervisor, customer service manager and print and promotional sales. After a 3-year break working for the Vernon Company in promo sales, she returned to the UofA. Shortly after returning and using the knowledge gained from Vernon Company, Printing Services became a promotional products distributor. This process was beneficial both to Printing Services and the University as a whole, resulting in cost savings and increased brand management.
In 2016, UofA Printing Services downsized to a digital only operation and Theresa relocated to UT Document Solutions in Austin, TX. Tasked with expanding promotional product sales, she secured a distributorship for Document Solutions. This distributorship, along with personal visits to both campus and government customers, presence at campus-wide events and Document Solutions sponsored campus road shows enabled the promo sale division to show sales of $275,000 in its first year.
After 14 months with UT and with a need to be closer to Arkansas, Theresa accepted a position at OU Printing & Mailing Services. During her three years with OU, she concentrated on growing outside sales to state and government customers as well as other educational institutions in Oklahoma. In March 2020, Theresa retired and moved home to Arkansas. She has spent the past few months learning photography, reading, and daydreaming of the day when Covid-19 is a bad memory. When that days comes, you will find her either sitting on a beach or watching her beloved Razorbacks playing baseball.
"We are so happy to be able to attract a person of Theresa's abilities and character. She has been an active and long-term member of IPMA. Her knowledge, personality and work ethic will allow IPMA to expand its offerings and better serve its membership. We could not be more pleased," said Mike Loyd, Executive Director, IPMA.
About IPMA
Founded in 1964, the In-Plant Printing and Mailing Association (IPMA) is the only professional association dedicated exclusively to meet the needs of all segments' in-house printers and mailers. The more than 700 members of IPMA are managers and directors from in-plant printing and mailing facilities throughout the United States. IPMA is headquartered in Kearney, MO. For more information, visit www.ipma.org and follow IPMA on Twitter, Facebook, YouTube, and Instagram.