There comes a time, season for everything. So in a sense I believe it is our season, our opportunity to achieve change. Why now? The time is ripe for everywhere we look, we are seeing change. Change for change sake is not a good thing, but to have some say, some sway in change that we may be better for it, is welcome if not desired.
There are times that one must take a stand, do what is right, and at times go against the accepted norm. Come, take a few minutes, put on your armor, let's become Don Quixote.  "Tilt" the windmills of our industry. Whether you are private sector, government, higher education printers, or K-12, we all are basically the same and all are consumed by change and yet still confront the same windmills…"Print is Dead"; "Students/Customers Prefer Digital"; Social Media and E-marketing are the main drivers; and times are changing. It's our people who are the true shakers and movers not you or you or you.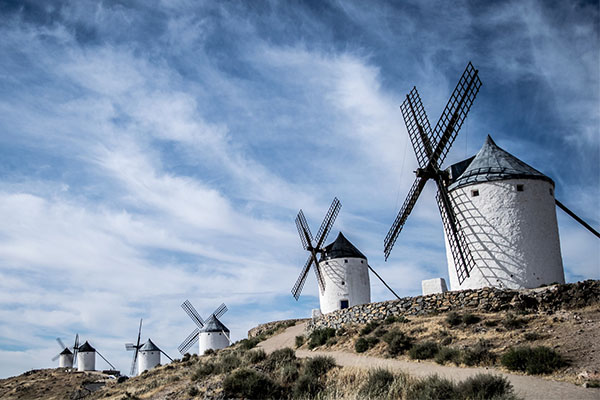 For years we have laid low and stayed quiet when our customers were being told that print is dead. Social media and e-marketing were the tools of choice; that our customers preferred digital over print when time after time, study after study has clearly shown direct mail or today's "marketing mail" out performs social media and e-marketing and digital 9 to 1. Learn the facts, demonstrate the facts, yes even challenge your customers to review their marketing history, where their success drivers were coming from.
Most people have multiple email accounts today. Baby Boomers to Gen Z or iGen, in fact many have accounts they use to intercept what they deem as junk email. I am a Baby Boomer myself. I have several accounts, one in particular to capture likely junk, particularly emails from retailers. Your customers are likely doing the same, and the younger generations are masters at ignoring and hiding from digital invasions, email, and social media. No, they do not prefer digital books, as they still cannot study as well and don't absorb the material the same. The trust factor is not there for many of these mediums. The ease of deletion, blocking messages is almost 2nd hand. Many have "pop-up blockers" and resent the lack of privacy. In today's social media, e-marketing, and digital world your message has only a few seconds to make a positive impression. If not, then it's discarded. Print matter and marketing mail, however, have proven to stay in the addressee's address an average of 15 days, and have the added benefit in the excitement of getting "mail". Clearly, more time to review, easier to share, and a great place to utilize a QR code to link to a website, or utilize Augmented Reality to provide enhanced detail, different views, videos, and bring life to your product!
Who of you have not been impacted by Covid-19 in your workplace, at home or in general life? Do you think your customers were impacted differently than you? They are seeing delays in their materials, supplies, just as you are; seeing higher costs for almost everything, whether it is inflation or a matter of world impact is neither here nor there. What is important and one of our biggest 'Windmills" that now is our opportunity to change our industry. Change from being a low price printer to a printer that charges fairly based upon the operational costs, labor, materials, supplies etc. Use technology to support providing better production methodologies and customer engagement.
Traditionally, there is always a lower priced printer just as there is a higher priced printer. Get on board, review your operating costs now, plan your budgets, review your labor – impact of higher wages, increased benefits and carefully reconfigure your pricing to reflect your best pricing that is fair. I have been in printing in all sectors. Never once was I the lowest printer (and never wanted to be) and never quite the highest, but possibly a little higher than the middle ground. Some intrinsic important things such as quality, service, dependability more often than not provide long term customers and relationships. There is no pride, no extra reward for being the lowest cost printer other than the strain of constantly struggling to continue operating your business. Years ago, long before Covid, in-plant print operations were created to save costs, production time and insure quality. For years the in-plant operations were told and expected to operate below the private sector cost as justification. However, over the years, the true justification was quality, service and dependability.  The real factors and true cost management became the norm, so sick days, vacation, raises and new technology could be addressed. Funny, sounds just like any private sector printer. Do we not do the same and have the same needs even if our customers are not captive? Remember too, that unfortunately many in-plants, especially in higher education, are not mandated or even have the Right of First Refusal and must thrive on their own ability to meet the needs of their customers. Sadly, only about 42% of in-plants have the Right of First Refusal.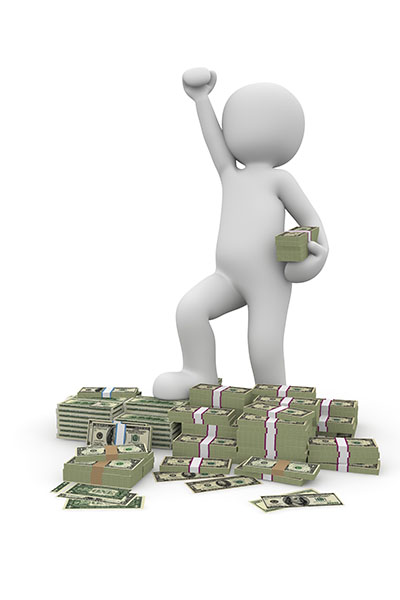 Covid-19 has, if nothing else, changed the way we have to look at our operations, how we interact with our labor force, higher wages, increased benefits, inclusivity, remote working, limited travel and face to face. More than ever the pressure to have an engaged workforce that is supportive of the company's mission, in short the labor force, is more important to creation of customer engagement than any manager can be, for they are the ones that control the relationships. With the lowest unemployment in decades, the pressure to change how employees work, their benefits, where they work and how they are engaged is an extremely important issue. We have to meet and address this issue in a new light as never before. Demming, Lean Management has been telling us for years, that employees make the difference. They make the decisions. Our role as managers is to guide the process to align with the goals of the company and customer. If you think your leadership is the driving force, I urge you to take another look. Who really is driving success, you or your team? Are you providing them with the knowledge, tools, and skills that increases their opportunity to engage and support or are you dragging the process?
In review, we don't manage like we used to (thankfully!). Our staff, our teams are educated, smart, want to be engaged, and want to take part and increase their role. Today's workforce is mobile. They are not driven by the same reasons or devices of old. They do not respond well to "well that's the way it has always been done," and yes it is more of a challenge to keep them engaged, to know what resonates with them in relationship to their work and desires. Why not spend time and money with development of your workforce? Are they truly not as important as your customers? In a different light possibly, but I can tell you without a workforce, you have no company. Without a caring engaged workforce, can you have a caring and engaged customer? Is your product so good, that you don't need customer engagement to buy it?
So please, put on your armor, take up your lance, mount your steed and join me in 'Tilting at Windmills." Let us for once take some control of our industry while our customers are as receptive of change as never before. Be wise, do not succumb to the easy road of being the lowest priced, pay your staff fairly, help them to grow and be an engaged team that builds your business. Use your staff to develop new methods, strategies, ways and means of finding efficiencies that lower your costs and helps you be more competitive. Review your costs, update your pricing, but remain fair. Now is not the time to price gouge. Now is the time to "right size" your expenses to revenue with your customer in mind. I promise you, your competitors are doing this. Why should you not? Join me in the fun, let's all be Don Quixote of the printing world!
---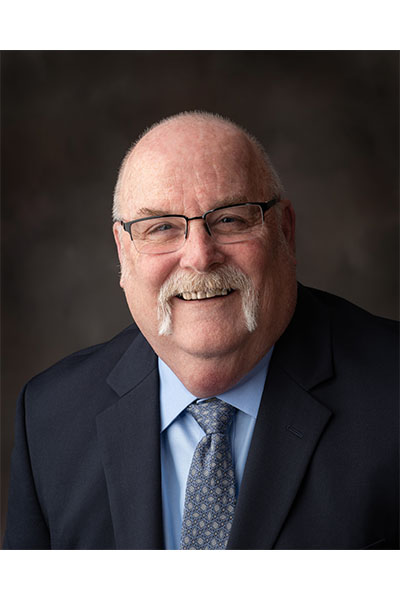 John Yerger was born into printing and has served in almost every position from a printer's devil to owner. He has a BS in Communications Printing Management and in senior management in private sector print operations and three different higher education in-plant operations. John has directed operations with digital, wide format, graphic design, offset, letterpress, flexography and mail centers managing upwards of 70 staff and mulit-million dollar budgets.