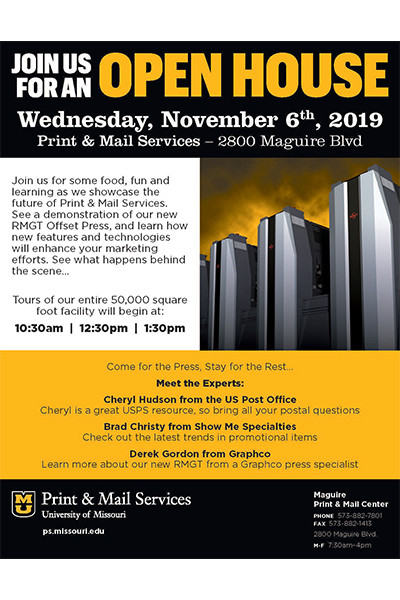 The University of Missouri in Columbia, Missouri hosted an all-day open house to promote their services and demonstrate what their brand new RMGT Offset Press can do. 
Customers got to experience first hand the new capabilities the press can bring to their marketing. They got to touch, feel, and examine pieces right off the press. Plus they got to see the press in action, and Graphco press specialist Derek Gordon was there to answer questions and discuss the possibilities this new press brings to them.
The open house also showcased the mailing and promotional items capabilities of the in-plant with Cheryl Hudson from the US Postal Services  and Brad Christy from Show Me Specialities there to field  questions. What an exciting event and what a great way to showcase an in-plant!