Congratulations The World Bank Group for winning the In-Print Awards Best of Show, Non-Offset for their Special Project Faces of Resilience Photobook and Posters.
In Wes' words, "It truly is an honor to win the best of show award! It's getting tougher to win any In-print awards because the entries are getting better every year. So, winning one of the top awards really validates the work our people do every day. Congratulations to all of the other winners. Thank you to the IPMA staff and members of our great community! "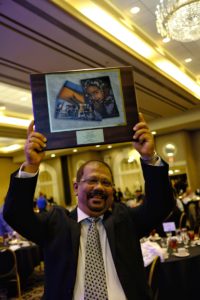 And this was not The World Bank's only win. They received a Gold award in the Cross-Media Project category for Fragility, Conflict & Violence Interactive Experience Project .